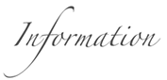 Materials Used
I use only high quality materials in my jewellery including sterling silver, Karen Hill Tribe silver, semi-precious stones, Swarovski Crystals, gorgeous handmade Murano glass from Italy and handmade lampwork beads from some of the UK's best artists. I also use only high quality professional beading wire.
Sterling Silver
Sterling Silver is made with 92.5% pure silver.
Karen Hill Tribe Silver
The Karen Hill Tribes live in the mountains of Northern Thailand and produce wonderful silver beads, pendants and findings. The silver is of a higher silver content than standard Sterling Silver, at 95-99% silver in content. This is also known as 'fine silver' and is very slightly softer than sterling silver. I buy most of our Hill Tribe silver directly from Thailand.
Lampwork
Lampwork beads are handmade by skilled artisans who work molten glass around a wire or mandrel to shape and add colour and design components. Since they are handmade, each bead is a unique work of art. Variance in size, colour and shape should be expected in lampworked items. Each bead is kiln annealed for added strength and durability so with careful use they should last a lifetime!!
Murano Glass
Master artisans from the island of Murano have handcrafted the finest Italian glass for centuries. Murano glass comes in many shapes including hearts and they make divine silver lined pieces.
Furnace Glass
These beads are new to me and I have fallen hook, line and sinker over them because of their shapes and candy stripes!!! They are handmade using large decorated glass canes built up of smaller canes, encased in clear glass. David Christensen furnace glass beads are very popular because of their high quality.
Gemstones
Our semi-precious gemstones are sourced from multiple suppliers and originate from all over the world. Each gemstone has healing properties however if you are not a believer, you will still be able to appreciate how beautiful they are.
Swarovski Crystals
If diamonds are a girls best friend, Swarovski crystals must be the runner up. I only ever use Swarovski Crystals because of there flawlessness beauty and sparkle.